Holistic Therapy
Complementary approaches to health and wellbeing based on Traditional Chinese Medicine.
Fascia bioenergetic therapy and holistic kinesiology can be used to improve your sense of wellbeing and overall health. Enjoy higher levels of personal energy and a healthier lifestyle through physical and emotional balance.
Book an appointment today and take the first step on your own personal journey to health and wellbeing.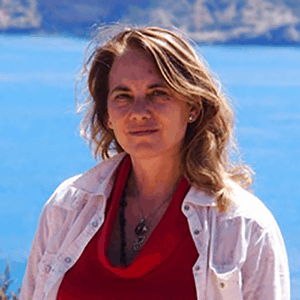 Susana James is a highly experienced holistic therapist trained in a number of interrelated disciplines.
She combines a number of complementary approaches to any treatment including kinesiology, fascia bioenergy therapy and ear acupressure.
Call 670 63 62 63 for an appointment
Through gentle manipulation of the fascia you can recover physical and emotional balance.
Fascia bioenergentic therapy is non-invasive and pain free and has a long lasting effect on the body's core functions as the fascia is the connective tissue that protects organs, muscles and the nervous system.
Kinesiology is a muscle testing approach to identify imbalance and displacement within a patient.
Discover the healthier you! Through nutrition and food management you can overcome food intolerances, allergies and improve your overall health and wellbeing.
Weight management and unhealthy eating patterns can be overcome with planning and support.
Follow Susana on Facebook
<div class="fb-page" data-href="https://www.facebook.com/susanajamesholistica/" data-tabs="timeline" data-width="300" data-height="500" data-small-header="false" data-adapt-container-width="true" data-hide-cover="false" data-show-facepile="true"><blockquote cite="https://www.facebook.com/susanajamesholistica/" class="fb-xfbml-parse-ignore"><a href="https://www.facebook.com/susanajamesholistica/">Susana James | Holistic Therapist</a></blockquote></div>
Sign up for my newsletter
I hate spam too! I will never share your details with anyone.
Herbal teas offer an effective and gentle way  to support physical and emotional wellness. Each zodiac sign is associated with different body systems and organs and the ruling planet has an influence on our systems so there is a connection between astrology and...
Six Healthy Spices In this article, I would like to comment on how spices can contribute to our health. Each culture adds a variety of healthy spices to their cooking. In Spain we use many in our dishes and hot pots, thanks to the different cultures that have passed...
Call 670 63 62 63 for an appointment